Son Tra (Monkey) Mountain, at 693 meters above sea level, is a stunning national park in Da Nang. It's a 35-minute drive from Da Nang, making it a favorite getaway for locals and visitors eager to get away from the city's heat and bustle. The Son Tra Peninsula, also known as the Son Tra Mountain, is bordered by beautiful beaches such as Bai Bac, Bai Nam, Bai But, and Tien Sa Beach.
The mountain's twisty and inclining paths are ideal for riding, but getting to the top requires a powerful vehicle. The trip is worthwhile, though, because you'll be rewarded with spectacular views of Hai Van Mountain, Cham Island, Da Nang City, and the Son Tra Peninsula.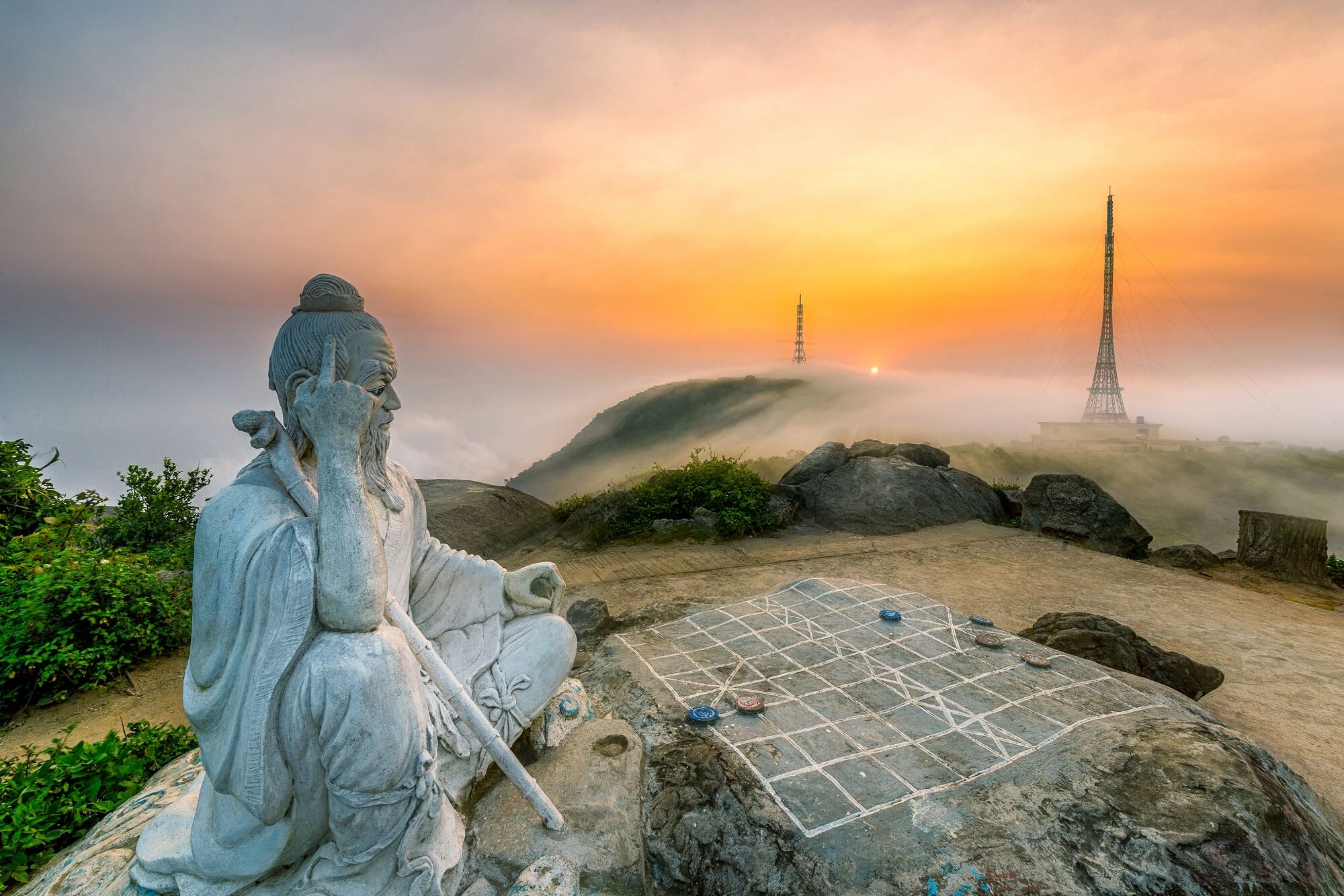 Hikers can enjoy the lush forest trails while also spotting uncommon species like rhesus macaques, long-tailed macaques, pygmy slow loris, and red-shanked douc langurs. From Bai Bac Beach to the mountain summit, moderate trekking takes roughly four hours.
During the American-Vietnam War, Monkey Mountain was an important observation station, with two radar domes that are currently in the hands of the Vietnamese military, as well as a helicopter pad that provides for a great scenic overlook.
Linh Ung Pagoda, which is also located on Son Tra (Monkey) Mountain, is a popular tourist site in Da Nang. The beautiful pagoda dates from the 18th century and includes a 67-meter-tall white statue of the Goddess of Mercy atop a lotus-shaped platform. The tower has 17 floors and a total of 21 miniature Buddha sculptures, making it Southeast Asia's tallest statue of the deity. Linh Ung Pagoda is free to enter, though it is known to become crowded with pilgrims on important occasions.