The Cham Islands are a group of eight small islands located off the coast of Hoi An, one of which is a UNESCO World Biosphere Reserve. Cu Lao Cham Marine Park welcomes visitors searching for a day of scuba diving and snorkeling, while Hon Lao Island has fishing communities and beautiful beaches ideal for sunbathing and water sports.
Best time to go
During the monsoon season, which runs from October to February, the Cham Islands are inaccessible. Strong gusts and waves make travel difficult on the islands, thus there are no cruises available at this time of year.
Therefore, the greatest season to visit Cham Islands is from March to September, when the weather is warm and the ocean is clear. If you want to go diving or snorkeling during your trip, we recommend going between June and August. Day tours to Cu Lao Cham Marine Park, where you may see a variety of colorful corals and marine life, are available from a number of dive centers and tour companies.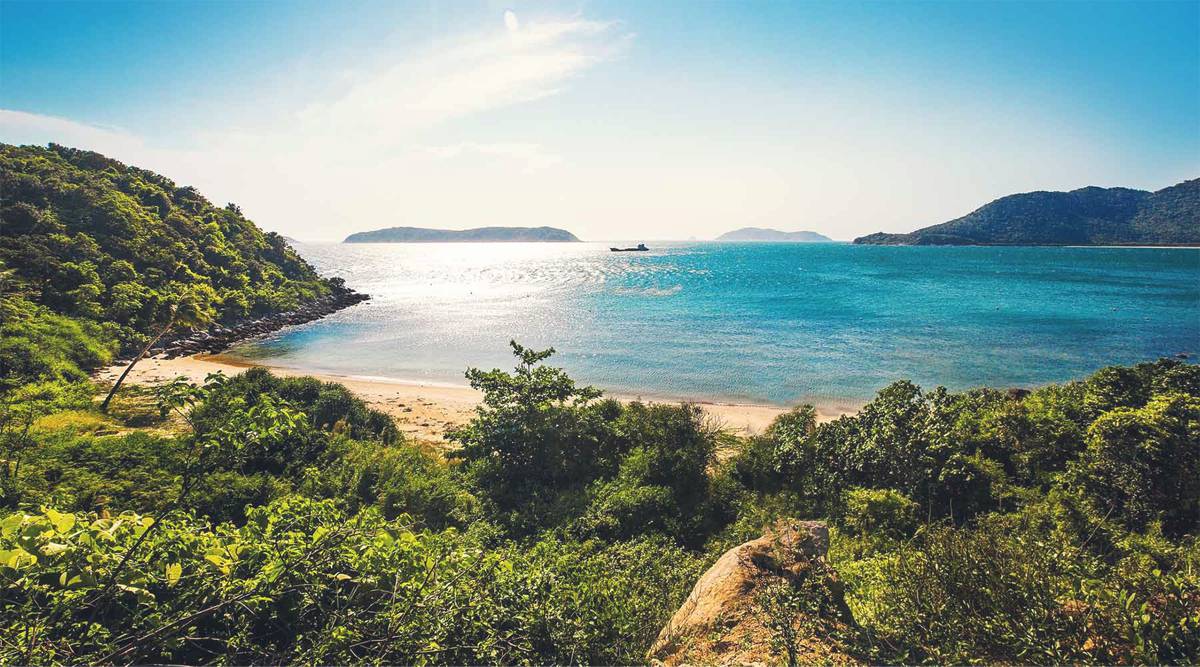 Get in
The islands are about a 30-minute express boat ride from Cua Dai Beach, which costs about $10 per person. Day tours to Cu Lao Lam Marine Park are also organized by a number of tour firms in Hoi An and Da Nang. Hotel transportation, snorkeling equipment, lunch, and an English-speaking guide are usually included.
If you choose to stay on Hon Lao Island, there's a local ferry that leaves Cua Dai Harbour every day at 8:30 a.m. However, we strongly advise arriving by 07:00 a.m., as locals also use this boat to travel to the island. For foreigners, tickets are VND 100,000, and you must fill out a document with your name and nationality upon boarding.
Note: Price update is strongly recommended before you go.
Get around
If you want to stay on Hon Lao Island, keep in mind that tourists are not permitted to rent motorcycles. The best choice is to hire a driver for two hours to transport you around the island, which costs roughly VND 300,000. Only one road circles Hon Lao Island, providing breathtaking views of the ocean and nearby islets. Walking distance from one other, the beaches are surrounded with local cafés, resorts, and souvenir shops, so getting about shouldn't be an issue.
Stay
On the Cham Islands, homestays (primarily near Bai Chong Beach) are the most popular lodging choice, although there are also a number of restaurants and dive centers that rent out tents for around VND 250,000 per night.
Things to do
Swimming, sunbathing, and participating in water sports are among the most popular activities in the Cham Islands. Bai Cong Beach, Bai Ong Beach, Bai Bac Beach, and Bai Xep are the most popular beaches on an islet named Hon Lao. Bai Cong is a tourist destination located 2 kilometers south of the main jetty. It has a large beachfront with sunbeds and parasols. There are also a number of stores that hire kayaks, jet skis, and snorkeling equipment.
Visitors to the Cham Islands can also enjoy a day of diving at Cu Lao Cham Marine Park, especially if they visit between June and August. This marine park, which is home to a rich coral reef system and marine life, is a popular diving destination. You have the option of joining a day trip organized by travel agencies in Hoi An or hiring a local diving center on Hon Lao Island.
Those who are terrified of diving and thus miss out on the most valuable gem on Cham Island can try a game called "Sea Trek" that allows you to conquer the sea without any prior experience. Vietnam Sea Trek is the only firm that offers Sea Trek Tour - Explore the seabed at Cu Lao Cham with equipment imported from the United States. The Sea Trek excursion in Cu Lao Cham will take you to the World Biosphere Reserve's seabed, where you will witness stunning coral and fish.
-----------------